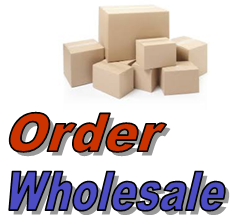 Business Inquiry
Minimum
$1000 Order and
Quantity >10

Inviting Plumbers
and Contractors


| | | |
| --- | --- | --- |
| | Fridge - .HOW TO SEARCH quickly on screen | |
Description

Fridge - .HOW TO SEARCH quickly on screen


The easiest way to search for the filter model you need is to use the Search function on your browser.

Here's how: At top left corner of your web browser, click "Edit", click "Find" to bring up the Search window. You can also press "CTRL F" to bring up the Search window.

Type in your model number in the Search window. This will search the page for the your model number. Press "Next" to keep searching the rest of webpage.

If you don't know the model number, you can also type in the fridge model (i.e. Whirlpool, etc.). It will keep searching the page until all the matches are exhausted.


Fridge Filter - OEM
Product Name
Bulk($)
CAD
Price($)
CAD

| | |
| --- | --- |
| 1 | |

EAF1CB - Electrolux Pure Advantage Air Filter
14.99

| | |
| --- | --- |
| 2 | |

Fridge - EDR5RXD1B - Whirlpool 4396508 Filter5 Canada Sales Only. No USA Sales.
WFL400, L400, WF-L500, WFL500, L500 , WF-300BR, 4396547, 4396163, 4396509, 4396509P, 46-9902, 469902, 9902, 9902P, 04609902000, 46-9908, 469908, 9908, 9908P, 04609908000
58.50
60.00

| | |
| --- | --- |
| 3 | |

Fridge - .HOW TO SEARCH quickly on screen Press CTRL and F on keyboard, this will open a search window for you to type in the filter model number

| | |
| --- | --- |
| 4 | |

Fridge - 4378411 - Whirlpool Canada Sales Only. No USA Sales.
Universal external inline fridge filter. Universal size for 1/4
27.14
29.64

| | |
| --- | --- |
| 5 | |

Fridge - Amana 12527304 DISCONTINUED - Order Compatible RB-A1
WF30,WF40,WF401S,12388401,12527305, 46-9904, 46-9014
57.95
58.95

| | |
| --- | --- |
| 6 | |

Fridge - EDR1RXD1B Whirlpool - W10295370 - FILTER1 Canada Sales Only. No USA Sales.
58.50
60.00

| | |
| --- | --- |
| 7 | |

Fridge - EDR2RXD1B Whirlpool - W10413645A / FILTER2 46-9903 Canada Sales Only. No USA Sales.
58.00
60.00

| | |
| --- | --- |
| 8 | |

Fridge - EDR3RXD1B 4396710 FILTER-3 Canada Sales Only. No USA Sales.
EDR3RXD1B, 4396710B, FILTER-3, 2260538, T1RFWB2, T1WB2, T1WB2L, T1RFKB1, T1KB1, 4396711, 46-9020, 469020, 9020, 9020P, 04609020000, 46-9030, 469030, 9030, 9030P, 04609030000
58.50
60.00

| | |
| --- | --- |
| 9 | |

Fridge - EDR3RXD1B 4396841 FILTER 3 Canada Sales Only. No USA Sales.
T2RFWG2,T2WG2,T2WG2L,T1WG2,T1WG2L 2305267,2305222,95357630,4396842, 43967842B
58.50
60.00

| | |
| --- | --- |
| 10 | |

Fridge - EDR4RXD1B Whirlpool Maytag UKF8001 / Puriclean II / FILTER4 Canada Sales Only. No USA Sales.
UKF8001AXXP, UKF8001AXX-750, UKF8001, 8001P,OWF50, WF51, OWF51, WF50-NI300,46-04609005000, 04609006000, 46-9005-750, 469006750, 469006-750, 46-9006-750, 9005, 469005, 9005, 9005P, 46-9006, 469006, 9006, 9006P, 46-9992, 469992, 9992, 9992P, 469005750
58.50
60.00

| | |
| --- | --- |
| 11 | |

Fridge - EDR5RXD1B 4396510 Filter 5 Canada Sales Only. No USA Sales.
4392922, 4396510, 4396508,NL240V, NLC240V, L400V , LC400V , L500 ,NLC250, 4396164, 4396548,46-9902, 9902, 469902, 46-9908, 9908, 469908, 46-9010,9010, 469010,2203980, 2255520
58.50
60.00

| | |
| --- | --- |
| 12 | |

Fridge - EDR6D1B 4396701 Filter6 Canada Sales Only. No USA Sales.
4396703, 2301705, 2301706, WF-NL120V, WFNL120V, NL120V, WF-L120V, WFL120V, L120V, WF-LC200V, WFLC200V, LC200V, WF-L200V, WFL200V, L200V, WF-L200, WFL200, L200, 4396702, 46-9915, 469915, 9915, 04609915000
58.50
60.00

| | |
| --- | --- |
| 13 | |

Fridge - EDR7D1B Maytag UKF7003 Filter7 Canada Sales Only. No USA Sales.
UKF7003AXXP, UKF7002AXX, UKF7002, 7002, UKF7001AXX, UKF7001, 7001, UKF6001AXX, UKF6001, 6001, UKF5001AXX, UKF5001, 5001
58.50
60.00

| | |
| --- | --- |
| 14 | |

Fridge - Electrolux EWF01, FC-300
53.95
55.95

| | |
| --- | --- |
| 15 | |

Fridge - Frigidaire EPTWFU01C - PureSource Ultra2
67.95

| | |
| --- | --- |
| 16 | |

Fridge - Frigidaire PureSource Ultra - ULTRAWF
65.95
67.95

| | |
| --- | --- |
| 17 | |

Fridge - Frigidaire WF1CB, PureSource DISCONTINUED - Order WFCB or SGF-WF1CB
RF100, RG100, NGRG2000, RF-100, RG-100, NGRG-100, NGRG-2000, 218994101, 218717805, 240389101, 240389102, 240394501, SWF1CB, WFB, 9910, 469910, 46-9910, 9910P, 04609910000
45.95

| | |
| --- | --- |
| 18 | |

Fridge - Frigidaire WF2CB,PureSource2
MB100,MB-100,MB 100,PureSource MB,FC100,FC-100,FC 100,MBFC2003,MBFC-2003,WF2MB,218732308
218732309,218732309A 218732308,218732309 218732309A,240396401,240396402
240396403, 240396404, 240396405, 240396406, 240396701, 240508034, 76080000, 241527301, 218732310, EWF2CBPA, 46-9911, 469911, 9911, 9911P, 04609911000, 46-9916, 469916, 9916, 9916P, 04609916000
55.50
57.00

| | |
| --- | --- |
| 19 | |

Fridge - Frigidaire WF3CB, PureSource3
58.00
60.00

| | |
| --- | --- |
| 20 | |

Fridge - Frigidaire WFCB, PureSourcePlus
RC-100, RC101, RC200, RF200, RC-101, RC-200, RF-200, 218710901, 218710902, 218732306, 218904501, 218904602, 218907800
46.95

| | |
| --- | --- |
| 21 | |

Fridge - GE Adapter #GEW for MWF older type.
10.98

| | |
| --- | --- |
| 22 | |

Fridge - LG LT1000P - MDJ64844601
47.00
50.00

| | |
| --- | --- |
| 23 | |

Fridge - LG LT500P - 5231JA2002A
56.00
59.00

| | |
| --- | --- |
| 24 | |

Fridge - LG LT600P - 5231JA2006F, 5231JA2006A
55.00
58.00

| | |
| --- | --- |
| 25 | |

Fridge - LG LT600P-B - 5231JA2006B Filters out more contaminants than 5231JA2006A
62.00
65.00

| | |
| --- | --- |
| 26 | |

Fridge - LG LT700P - ADQ36006101
52.00
55.00

| | |
| --- | --- |
| 27 | |

Fridge - LG LT800P - ADQ73613401
35.00
40.00

| | |
| --- | --- |
| 28 | |

Fridge - Samsung DA29-00003B, DA29-00003G (HAF-CU1) RB215BSBB, RB215BSSB, RF265AASH, RF265AAWP, RH269LBSH, RS2520SW, RS2530BSH, RS2530BWP, RS2533SW, RS2533VQ, RS2534BB, RS2534VQ, RS2534WW, RS253BABB, RS253BASB, RS253BAVQ, RS253BAWW, RS2544SL, RS2545SH, RS2555BB, RS2555SL, RS2555SW, RS2556BB, RS2556SH
RS2577SL, RS2577SW, RS2578BB, RS2578SH, RS2578WW, RS257BARB, RS2621SH, RS2621SW, RS2622SW, RS2623BB, RS2623SL, RS2623VQ, RS2623WW, RS2624WW, RS2630SH, RS2630SW, RS2630WW, RS263BBSH, RS263BBWP, RS2644SL, RS2644SW, RS265LABP, RS265LAWP, RS265LBBP, RS26
53.00
55.00

| | |
| --- | --- |
| 29 | |

Fridge - Samsung DA29-00003F (Replaces DA29-00003G and DA29-00003B)
58.00
60.00

| | |
| --- | --- |
| 30 | |

Fridge - Samsung DA29-00020B / A (HAF-CIN) Replaces: DA29-00020A,DA29-00019A, F4287, RFG293, RS263, RS265, RS2
53.00
55.00

| | |
| --- | --- |
| 31 | |

Fridge - Samsung HAF-QIN DA97-17376B
53.00
55.00

| | |
| --- | --- |
| 32 | |

Fridge - Whirlpool 8171413 EDR8D1B Filter 8 Canada Sales Only. No USA Sales.
8171413R, 2204324, 2204326, 2206039, 2206048, WFI-NL200, NL200, 8171787, 2213384, 9002, 469002, 46-9002, 9002P, 04609002000
58.50
60.00

| | |
| --- | --- |
| 33 | |

Fridge - Whirlpool 8171414 DISCONTINUED - Click for alternative model
49.95
52.45

| | |
| --- | --- |
| 34 | |

PAULTRA - PureAir - Frigidaire PAULTRA Refrigerator Air Filter
16.99
Refrigerator/Icemaker

| | |
| --- | --- |
| 35 | |

Fridge - GE GSWF
49.99
51.99

| | |
| --- | --- |
| 36 | |

Fridge - GE MSWF
49.99
51.99

| | |
| --- | --- |
| 37 | |

Fridge - GE RPWFE
70.00

| | |
| --- | --- |
| 38 | |

Fridge - GE SmartWater, MWF, MWF-INT
GWF, GWFA, GWF01, GWF06, MWFA, HWF, HWFA, WR2M3552
48.45
49.95

| | |
| --- | --- |
| 39 | |

Fridge - GE XWFE, Replaces XWF
53.00
55.00
Replacement Filters

| | |
| --- | --- |
| 40 | |

OMNI - 1100R Filter
59.00

| | |
| --- | --- |
| 41 | |

OMNI - R200A,R200
38.00
39.00