The New Melody II offers you:
* Dual-filtration system. Don't buy an expensive single filter system or one with cheap Vitamin C or carbon filters. The Melody II offers you the protection of dual filtration to give you healthy water and peace of mind!
* Performance. Designed specifically for optimal filtration, pH and ORP performance in drinking water, the Melody II will outperform other ionizers in this price range. It also will produce excellent acidic water for topical uses.
* Fully Automatic DARC Cleaning System. Clean with every use. Keeping your plates clean is essential to getting great H2 performance. We pioneered lasting performance with our DARC cleaning. The Melody II continues that tradition, giving you the convenience of never having to think about cleaning or wait for a cleaning cycle. Ultimate insurance.
* Real-time Flow Control System. Optimal flow rate is also critical in achieving optimal hydrogen performance. The Melody II's Real-time Flow Control System provides you an LCD display and a selectable valve that allows you to set easy and precise control of your flow rate – every time you use it.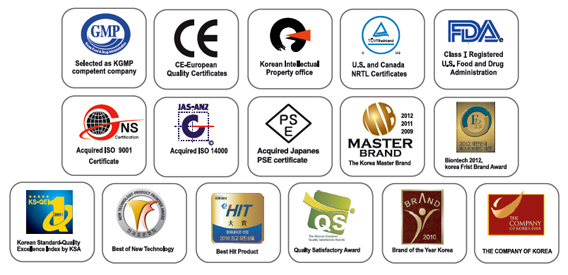 Technical Specifications:

Rate Voltage: 120V / 60Hz
Power Supply: Next Generation SMPS with AutoAdjust
Power Use: 150W Dimensions: 12.5" x 14.5" x 5.5" (WxHxD)
Weight: 12.75 lbs (14.75 Shipped Weight)
Water Pressure Available: 15~90 psi
Tap Water Temperature Available: 40 ~ 86F
Protection Devices: 2 built-in temperature sensors Electrolysis Method: Continuous
Electrodes: 5 SmartDesign Platinum / Titanium Generating
Capacity: Standard (1.5L/min. at 28psi), Max (3.5L/min. at 90psi)
Setting: Alkaline Water (5 Levels), Purified Water, Acidic Water (2 Levels)
Cleaning: DARC Cleaning System - Dual Automatic Reverse Cleaning
Filter Replacement: Cartridge Type (2 Filters)
Filter Life: 1,000 gallons Voice Recognition: Yes
Display: Negative LCD Display Control: Full Touch Screen (Letter and Image) ON/OFF
Valve Method: Real-time Flow Control System



Your Melody II comes with:
a) a pH test kit (liquid reagent and a pH color chart) to make sure you are drinking at your ideal level.
b) a beautiful manual that was written by the folks at AlkaViva and is a fantastic resource.
c) an inline sediment filter
d) all installation accessories
The Limited Lifetime Warranty covers the original purchaser for life on all parts (bumper to bumper) and 100% of labor costs in the first three (3) years. After the first three (3) years, the purchaser is responsible for any labor costs (billed at $60/hr.) to a maximum of $199 per occurrence. Average repair time is less than one hour. Best Water will cover all shipping costs for 1 year, and then return shipping for up to 3 years from date of purchase. After that the purchaser is responsible for all shipping. Items that have not been assigned an RMA number ("return authorization") will not be accepted. The warranty begins on the purchase date.