<<< = Quick Search By Model Number
OR by Fridge Type: Side-by-Side Bottom Freezer/French Door
FREE SHIPPING when you buy TWO or more fridge filters.
LG FRIDGE FILTERS - Side-by-Side
ORIGINAL BRAND

ECONOMICAL ALTERNATIVE

REPLACEMENTS


SFRL-1
LG Refrigerator. Refrigerators that use the LG LT500P / LG 5231JA2002A Replacement Water Filter:

Use with LG LSC26905TT refrigerators
Use with LG LSC21935SB refrigerators
Use with LG LSC21935SW refrigerators
Use with LG LSC21935TT refrigerators

The LG Refrigerator Water Filter 5231JA2002A / LT500P fits LG and Kenmore refrigerators that use a short fat filter.

The LG LT500P refrigerator water filter fits in side by side LG refrigerators

Refrigerator Water Filters replaced by the LG:

LT500P / LG 5231JA2002-A Water Filter:
LG 5231JA2002A Water Filter
LG 5231JA2002A-S Water Filter

LG FRIDGE FILTERS - Bottom Freezer / French Door
ORIGINAL BRAND

ECONOMICAL ALTERNATIVE

REPLACEMENTS


SFRL-2
LG Refrigerator. LG LT600P / 5231JA2006A / 5231JA2005A Refrigerator Water Filter Details:

The LG LT600P water filter produces cleaner, better tasting drinking and cooking water.

The LG LT600P / LG 5231JA2006A water filter cartridge is long and skinny and fits in LG refrigerators and some Kenmore refrigerators.

The LG LT600P water filter reduces 97.6% of chlorine taste and order as well as sediment.

The LG LT600P / LG 5231JA2006 water filter is tested and certified by NSF International to NSF/ANSI Standards 42.

The LG refrigerator filter LT600P is about 12 inches in length and 2-1/4 inches wide.


SGF-LB60
The LG 5231JA2006B / LT600P Refrigerator Filter replaces LG part numbers 5231JA2005A, 5231JA2005A-S, 5231JA2006A, 5231JA2006A-S, 5231JA2006B-S, 5231JA2006F, 5231JA2006F-S, Kenmore 9990, 9990P, 46-9990, 469990, Zenith 5231JJ2001C, and Sears 04609990000.

The LG LT600P is used in most Kenmore Trio Refridgerators that have the water filter on the outside and begin with model number 795.

The LG 5231JA2006B refrigerator water filter is also known by as the CLS30320001 filter.

Note that the LG 5231JA2006A and LG 5231JA2006B are both known as the LT600P filter. These filters are interchangeable, but the LG 5231JA2006B removes more contaminants.


SFRL-3


The LG LT700P refrigerator filter fits the new 2010 LG refrigerators that feature forward french doors and four-door dispensing models. The LG LFX25976SW Refrigerator is the most popular of these LG fridges that use the LT700P.

LG LT700P Refrigerator Filter Contaminants:
Reduces chlorine taste & odor
Reduces sediment / rust
Reduces cysts

Refrigerators that use the LG LT700P Replacement Water Filter:

LG LFX25976SW Refrigerator - 24.7 Cu. Ft. French Door Refrigerator with Thru-the-Door Ice and Water Model
For use in LG system ADQ36006101-S
Search By Brand:
| | | | | | |
| --- | --- | --- | --- | --- | --- |
| | | | | | |
| | | | | | |
| | | | | | |
BOOK MARK NOW: CNTRL + D , SHARE THIS INFORMATION WITH YOUR FRIENDS.

Questions and Contact
If you have questions, please call 416-618-3532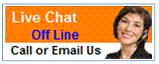 BUY IN CANADA
YOU SAVE!!!!
- No extra $25 delivery fee.
- No Brokerage fee to clear cross border customs.
- No Extra 2% for using Canadian credit card on US purchases
YOU CAN SAVE UP TO $50