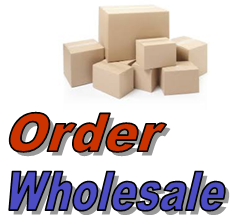 Business Inquiry
Minimum
$1000 Order and
Quantity >10

Inviting Plumbers
and Contractors

MetroPure2 - The Best Water Filter for Toronto and Other Cities With Fluoridated Water!
Quality Assurance

Carbon Meets NSF
Standard 42
For Material



RISK-FREE
30 Days
Guaranteed!



MetroPure2 +
Under Counter Faucet Kit
Retail: $199
Now: $175



Keeps Good Minerals In Your Water


---
READ IMPORTANT FOR TORONTO and OTHER CITIES WITH FLUORIDATE WATER

List Of Cities With Fluoridated Water
The MetroPure2, we believe is the best water filter for Toronto water and other cities with fluoridated water for the following reasons:

Toronto City water have the following major contaminants: Fluoride, Lead, VOC, Chlorine. Why fluoride is so bad for your body, read here.

The only technology that can effectively removes Fluoride is "Reverse Osmosis", "Activated Alumina" and "Bone Char Carbon" filters. Some companies claim that their carbon water filter can also remove fluoride, this is false. You need to ask them for the percentage it removes. Fluoride is very difficult to remove, only Activated Alumina and Bone Char filter can remove 85%, and reverse osmosis can remove 90-95%.

Reverse Osmosis water filter is good but the problem is that
A. It removes all the good minerals from the water, and this is not the best for the body.
B. It causes the water to 6.5 pH acidic, and this can put a lot of stress on your body.
To counter the lack of mineral and low pH of reverse osmosis water, people start adding on a Mineral/Alkaline filter to the system. However, this is not the better solution because 1) the Mineral filter added simply can not replace all the good minerals that is naturally found in the water. 2) The Alkaline filter added simply can not bring the water from the 6.5 pH up to 7.0 pH balance for the entire filter cycle. If you test your pH after 2 - 4 months of adding the Alkaline filter you will see that the pH will be low again.

METROPURE2 WATER FILTER THE BEST SOLUTION
We believe Metropure2 is the best solution because:
1. It keeps good mineral in the water.
2. It keeps the pH of water at 7.7 (Toronto Water) which is alkaline, and amazing for the body.
3. It effectively removes Fluoride, Lead, VOC, Chlorine which the major contaminants concerning Toronto Water.


OUR CHALLENGE TO YOU
After 16 years in the water business and we consistently looking for a better water filter system, we finally say we found the Metropure2 as one of the best system for Greater Toronto water. Therefore, we say if you can find a better system than the Metropure2 and if it is under $500 then let us know. If you are right, we will offer you 50% off our Metropure2 price.

REWARD $40 Credit
We believe in sharing good things your friends. When you refer a friend to buy a Metropure2, you will get 50% off next filter set (about $40 value). This special is for new customers only.
---
POPULAR

WATER FILTER BRAND COMPARISON

Brand

MetroPure2

Brita

Aqua-Pure

Culligan

eSpring

Everpure

GE

Kenmore

PUR

Model Number

MetroPure2

Pitcher

AP -DWS1000

Preferred Series

eSpring

H-54

Smart Water GXSV10C

Kenmore Elite 2-stage

Plus Fm-3000

Removes
Fluoride

yes

no

no

no

no

no

no

no

no

Removes Lead

yes

yes

yes

yes

yes

yes

yes

yes

yes

Removes
VOC

yes

no

yes

yes

yes

no

yes

no

no

Removes Chlorine

yes

yes

yes

yes

yes

yes

yes

yes

yes

Removes Cysts

yes

yes

yes

yes

yes

yes

yes

yes

yes

Removes
Giardia
Cryptosporidiumn

yes

-

-

-

-

-

-

-

-

Removes Pesticides

yes

yes

yes

yes

yes

yes

yes

yes

yes

Sediment Rust, Taste and Odor

yes

yes

yes

yes

yes

yes

yes

yes

yes

# Filters

2
Large
Filter
1
Small
Filter
2
Medium
Filter
1
Large Filter
1
Medium Filter
1
Large
Filter
2
Medium
Filter
2
Medium
Filter
1
Small
Filter

Flow Speed

Super
Fast

Medium

Fast

Fast

Super Fast

Fast

Fast

Medium

Medium

Cost Per 500 Gallons
($CAD)
1 Pair = $79
2 Pairs = $75
3 Pairs = $73

$72

$76

$97

$65

$67

$55

$49

$67
---
See What the Experts Say About Fluoride:

Why fluoride is so bad for your body, read here.

---
---

5 Star Call Support
When you buy from us, you are not alone.
Call us if you have any installation or filter change questions.
We are here to help Monday - Friday

Easy Installation - Counter Top
Twist off aerator at the end of the faucet, then twist on the aerator diverter adaptor (comes with system). Pull the diverter switch to get purified water. That simple



Easy Installation - Under Sink
No plumbing required with needle piercing valve.
Simply clamp "valve" on your pipe, twist needle to piece pipe. Free Pipe Piecing Valve !


Replacement Filters

N

ew system comes with A and B filters.



A and B replacement filters recommended
every 6 months or per 500 gallons



Big Savings and Good-bye to Costly Bottled Water


For less than 7 Cent per day, you get unlimited fresh drinking water right in your home for cooking, drinking, coffee, and tea.

Limited Warranty: 1 Year
One year limited warranty on Metropure2 for manufacture defects.
30 Days Risk-Free Guaranteed.

MetroPure2
Contaminant Removal List
Lead
Fluoride
Chlorine
Cysts


Cysts, Cryptosporidium, Giardia


Rust/Sediment
VOC:
Alachlor
Atrazine
Benzene
Carbofuran
Carbon tetrachloride
Chlorobenzene
Chloropicrin
2,4-D
Dibromochloropro-pane
o-dichlorobenzene
p-dichloroben-zene
1,2-dichloroethane
1,1-dichloro-ethylene
cis-1,2-dichloroethylene
Trans-1,2-dichloroethylene
1,2-dichloro-propane
cis-1,3-dichloropropylene
Dinoseb
Endrin
Ethylbenzene
Ethylene dibromide
Haloacentonitriles
Haloketones
Heptachlor epoxide
Hexachlorobutadiene
Hexachlorocyclo-pentadiene
Lindane
Methoxychlor
Pentachlorophenol
Simazine
Styrene
1,1,2,2-tetrachloroethane
Tetrachloro-ethylene
Toluene
2,4,5-TP
Tribromo-acetic acid
1,2,4-trichlorobenzene
1,1,1-trichloroethane
1,1,2-trichloroethane
Trichloroethylene (TCE)
Trihalomethanes (THMs)
Xylenes



DON'T LOSE THIS PAGE, BOOK MARK NOW: CNTRL + D , SHARE THIS INFORMATION WITH YOUR FRIENDS.

Questions and Contact
If you have questions, please call 416-618-3532, 1-888-322-3589