Unit Manufacturer Pre-Assembled
Do-It-Your-Self Kits Included
No Plumbing Required

All our reverse osmosis unit is fully assembled by manufacturer. Therefore, all you need to do is to hook up the water lines. Do-it-yourself kits including water faucet, tubing, needle valve clamp to hook up to your existing water pipe, filters, filter replacement key.

Detail instruction manual included, but here is a simplified steps.

1) Drill hole on countertop and put on drinking water faucet
2) Put Drainage Clamp over the drain line.
3) Put Feed Water valve on cold water pipe, copper or pex.
4) Connect all the lines and open the water from Feed Water Valve

No plumbing needed, we provide a free feed water valve (or adaptor valve) where you can just clamp onto your water pipe. You then twist the needle in and reverse it to feed water into your system. You can install your unit under the kitchen sink or in basement.
| | | | |
| --- | --- | --- | --- |
| | Feed Water Valve or Adaptor Valve | Drainage Clamp | |
Tools Required:
1) Standard drill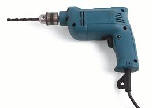 Installation services are available to customers within the Greater Toronto Area.