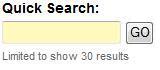 | | |
| --- | --- |
| ** Important To Read: Dealers do not carry Aquasana®* products because Aquasana terminated all dealer programs in Canada. If you are looking for Aquasana filters, then you need to contact them directly in the USA. When you order from USA, usually there is a shipping charge and some of our customer told us that they had to paid a custom fee of $35-$45. However, we do recommend you an upgraded system, Metropure2, from us at a specially adjusted price (call us for this price). | |
MetroPure2 - removes fluoride, lead, VOC, MTBE, cholorine, and more !
MetroPure2 beats other leading brands of water filter in the market for performance. Metropure2 can remove fluoride, lead, VOC, chlorine and many other contaminants. Many other leading brands of water systems cannot remove fluoride. Fluoride

is very difficult to remove and the only other technology for removing fluoride is reverse osmosis system. However, reverse osmosis system is more expensive, more maintenance and it removes all the good minerals from your water. If you are looking for a simple system that can provide clean, good tasting water, AND filter fluoride, then MetroPure2 system is right for you!


MetroPure2 +
Under Counter Faucet Kit
Retail: $259
Now: $159


MetroPure2
Counter Top
Retail: $249
Now: $87

Free Shipping !
Free Wrench Key Worth $9.99 !
Removes Fluoride, Lead and Keeps Good Minerals In Your Water


---
POPULAR
FILTER BRAND COMPARISON
Brand

MetroPure2
MetroPure1

Brita

Aquasana

Aqua-Pure

Culligan

eSpring

Everpure

GE

Kenmore

PUR

Model Number

MetroPure2

MetroPure1

Pitcher

AQ-4000

AP -DWS1000

Preferred Series

eSpring

H-54

Smart Water GXSV10C

Kenmore Elite 2-stage

Plus Fm-3000

Removes
Fluoride

yes

no

no

no

no

no

no

no

no

no

no

Removes Lead

yes

yes

yes

yes

yes

yes

yes

yes

yes

yes

yes

Removes
VOC

yes

yes

no

yes

yes

yes

yes

no

yes

no

no

Removes Chlorine

yes

yes

yes

yes

yes

yes

yes

yes

yes

yes

yes

Removes
MTBE

yes

yes

no

yes

no

yes

yes

no

no

no

no

Removes Cysts

yes

yes

yes

yes

yes

yes

yes

yes

yes

yes

yes

Price

$159
on sale now!
$99
on sale now!

$34.99

$99.99

$298

$159.99

$577.20

$359.99

$139.99

$149.99

$49.95

# Filters

2
Large Filter
1
Large Filter
1
Small
Filter
2
Small
Filter
2
Medium
Filter
1
Large Filter
1
Medium Filter
1
Large
Filter
2
Medium
Filter
2
Medium
Filter
1
Small
Filter

6 Months Cost Per 500 Gallons

$69

$42

$67

$48

$76

$97

$65

$67

$55

$49

$67
Comparison Result:


Only the MetroPure2 can remove "fluoride" among the top models.

It is one of the most comprehensive filtration that can give you the most filtration and still leaves the good minerals in your water. The other systems on the list cannot. Fluoride is considered to be toxic.

---
| | | |
| --- | --- | --- |
| | See What the Experts Say About Fluoride: | |
---
Easy Installation - Counter Top



Twist off aerator at the end of the faucet, then twist on the aerator diverter adaptor (comes with system). Pull the diverter switch to get purified water. That simple

Easy Installation - Under Sink

No plumbing required with needle piercing valve.
Simply clamp "valve" on your pipe, twist needle to piece pipe. Free Pipe Piecing Valve !

Big Savings and Good-bye to Costly Bottled Water
For less than 7 Cent per day, you get unlimited fresh drinking water right in your home for cooking, drinking, coffee, and tea.

Average household spends $900 on bottled water and soft drinking, now it only cost you
less than 7 Cents / gallon

MetroPure2
Contaminant Removal List
Lead
Fluoride (only with MetroPure2)
MTBE
Chlorine
Cysts
Rust/Sediment
VOC:
Alachlor
Atrazine
Benzene
Carbofuran
Carbon tetrachloride
Chlorobenzene
Chloropicrin
2,4-D
Dibromochloropro-pane
o-dichlorobenzene
p-dichloroben-zene
1,2-dichloroethane
1,1-dichloro-ethylene
cis-1,2-dichloroethylene
Trans-1,2-dichloroethylene
1,2-dichloro-propane
cis-1,3-dichloropropylene
Dinoseb
Endrin
Ethylbenzene
Ethylene dibromide
Haloacentonitriles
Haloketones
Heptachlor epoxide
Hexachlorobutadiene
Hexachlorocyclo-pentadiene
Lindane
Methoxychlor
Pentachlorophenol
Simazine
Styrene
1,1,2,2-tetrachloroethane
Tetrachloro-ethylene
Toluene
2,4,5-TP
Tribromo-acetic acid
1,2,4-trichlorobenzene
1,1,1-trichloroethane
1,1,2-trichloroethane
Trichloroethylene (TCE)
Trihalomethanes (THMs)
Xylenes
---
---
---
DON'T LOSE THIS PAGE, BOOK MARK NOW: CNTRL + D , SHARE THIS INFORMATION WITH YOUR FRIENDS.
---
We Beat the Competition Every Time


RISK-FREE 30 Days Guaranteed!

Give Your Family Healthy Drinking Water







MetroPure2
Counter Top Model
MetroPure2 Under Counter + Faucet Kit



1

year warranty


Retail: $249
Now: $99





NSF Approved on Pentek CBR2-10 For Material
Quality Assurance

1 year warranty


Unit Fully Assembled
Installation Kit Included
With Water Tubing
Free Saddle Value,
T-Connector For Fridge

Retail: $259


Now: $159



Faucet Upgrade Options Below



No Faucet Needed
For Counter Top Model





905 Nickel Brush Faucet Upgrade
Add $69





888

Chrome Faucet Upgrade
Add $69


888 Nickel Faucet Upgrade
Add $69


* Aquasana is a registered trademark of Sun Water Systems, Inc